Pediatric Dental Exam
IN FORT WORTH, TX
Getting your child's dental care off to the right start with a pediatric dental exam is extremely important. A children's dental exam in Fort Worth, Texas, helps ensure that your child's teeth are coming in correctly and that their mouth is developing as it should. At Cuddle Kids Dental Care, we understand the importance of a children's teeth exam, and we'll work with you and your child throughout the process. Search no further for a pediatric dental exam near me.
What Is a Pediatric Dental Exam?
Much like for adults, dental exams for children allow dentists to catch and treat problems early. They often involve X-rays and other diagnostic procedures. Dr. Hemphill will assess your child's overall oral hygiene, check for cavities, perform teeth cleaning, apply fluoride, demonstrate proper dental hygiene habits, and even recommend orthodontic treatment if necessary.
How Can I Prepare My Child for a Children's Dental Exam?
Before your children's dental exam, consider reading a picture book about the process so that they know what to expect. You can also practice brushing their teeth with a soft children's or infant's toothbrush so that they're familiar with their mouth being touched. At your appointment, Dr. Hemphill will provide you with specific recommendations for home dental care for your infant, toddler, or child.
Who Offers New Patient Dental Exams in Fort Worth?
We're happily scheduling new patient dental exams, and we can book your child as soon as their teeth have started coming in. Small children may initially have some anxiety about their first exam, so it makes sense to schedule an appointment for them as a meet and greet. They can sit in a parent's lap, meet Dr. Hemphill, and have their teeth gently cleaned so that they learn how the process of a teeth exam works.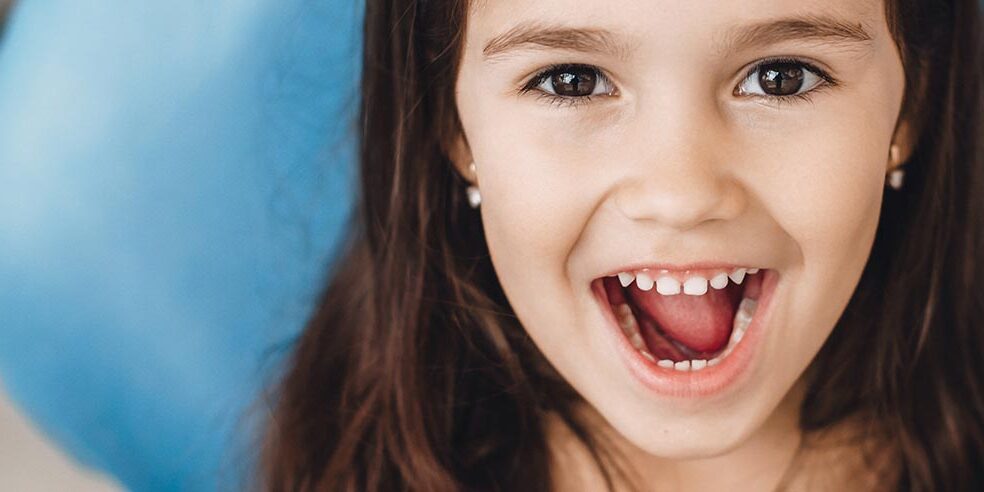 Where Can I Book a Pediatric Dental Exam Near Me?
If you live in the Fort Worth, Texas, area, we're happy to schedule you an appointment at Cuddle Kids Dental Care as soon as possible. We serve the entire local area and are pleased to set up a children's dental exam for each child in your family. Scheduling this teeth exam early in childhood will help your son or daughter get off on the right foot, preparing them for a lifetime of healthy oral care habits.
When Should I Schedule a Teeth Exam in Fort Worth, Texas?
Once your child's first teeth come in, it's time to schedule an exam. Contact our reception staff to schedule a new patient dental exam. Dr. Hemphill is proud to work with children, helping to get them off to the right start for a healthy smile. If you've been wondering, "Do they have an opening for a pediatric dental exam near me?", we certainly do. Contact Cuddle Kids Dental Care today!
Ready for your appointment?
Call us at (682) 285-1010 or click the button to schedule your appointment. We look forward to hearing from you!