Dental Cleaning
IN FORT WORTH, TX
Everyone knows that visiting the dentist is important for a healthy smile. However, it's not as clear as to how many times you should take your children or what's involved in teeth cleaning. Searching for dental cleaning near me may have provided you with some answers. If you still have questions, here's what you need to know about dental cleaning and how Dr. Hemphill can help your child.
What Is Dental Cleaning?
Teeth cleaning involves the meticulous process of cleaning every aspect of your child's teeth. Dr. Hemphill uses industry-specific tools and materials to reach difficult areas within their mouth. These areas are usually not given as much attention as other areas of their mouth during their own cleaning routine. Even researching dental cleaning near me won't provide you with the solutions you need to properly clean your child's teeth. At Cuddle Kids Dental Care, we can help.
Who Needs Dental Cleaning?
Anyone who has lost their baby teeth can benefit from teeth cleaning. It isn't even a bad idea to introduce your child to Dr. Hemphill when they still have their baby teeth. Doing so can make them more comfortable in the office when they're older.
Once your child has their adult teeth, you should be meeting with Dr. Hemphill often for cleaning services. Even if your child has braces or implants, it's vital that they continue to see her and ensure their gums are still healthy.
When Is the Best Time to Visit Your Child's Dentist for Dental Cleaning?
You likely read a lot of confusing reports when researching dental cleaning near me about when your child should see a dentist. The standard is twice a year, but that's the bare minimum. It's always a better idea to visit our office more often if you can.
Visiting only twice a year removes plaque build-up. By visiting us at Cuddle Kids Dental Care more often, it's easier to remove the plaque on your child's teeth before it can build to large amounts.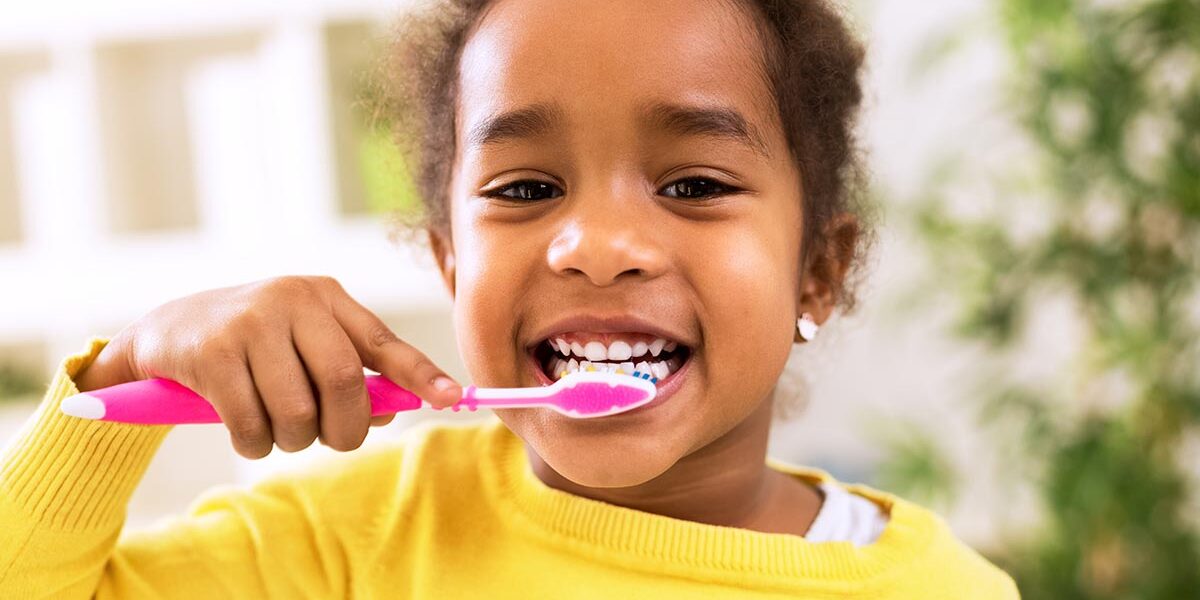 Where Should Your Child Receive Their Teeth Cleaning?
Dr. Hemphill has the experience and tools you need to keep your child's teeth healthy. She uses the latest tools to provide high-quality cleaning services. She also includes fluoride treatments to further preserve the health of your child's teeth.
Visiting Cuddle Kids Dental Care ensures that your child is cared for by an experienced dentist. This is crucial to avoid problems with their teeth later in life.
Why Is Teeth Cleaning Important?
Receiving cleaning services is vital because it ensures your child's teeth and gums are free from any lingering plaque that you and your child can't access. Dr. Hemphill has the tools to get rid of plaque and prevent gum disease from occurring.
How Can You Schedule Your Child's Cleaning Services?
You can schedule your child's appointment by giving our team a call. We sometimes offer drop-in visits as well. It's always best to call ahead to determine if there's time available for your visit.
Call Our Staff in Fort Worth, TX Today
Take charge of your child's oral health by calling our friendly staff today to schedule your cleaning services. We'll help keep their oral health in check.
Ready for your appointment?
Call us at (682) 285-1010 or click the button to schedule your appointment. We look forward to hearing from you!